About Us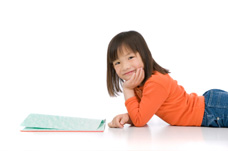 We are an online revision platform that helps primary school children effectively prepare for their Mathematics assessments.
We provide innovative online quizzes that serve as additional Maths practice exercises for your child.
Your child will complete his revision more quickly, leaving him with more time for other activities.
It is also reported in The New York Times that "test-taking cements knowledge better than studying."
Here in Rocketquiz.sg, we firmly believe in the following:
Having a variety of learning modes is key to better knowledge retention. With Rocketquiz.sg as an

additional mode of learning

, your child will enjoy Maths even more and will have better retention of the essential concepts and ideas. Your child can achieve more in less time. We do not replace assessment books and enrichment classes, but we certainly complement them well.


Contrary to the general trend in recent years, "drill and practice" is still a

pragmatic and effective way

to revise for Maths. It is of course not the only way, but it definitely works very well.
This site contains hundreds of handcrafted questions with answers and explanation to help your child better understand and assimilate the key concepts that are tested in school assessments. Our question database is always growing and we regularly review all questions to ensure they remain relevant. All questions are set based on the latest MOE Mathematics Syllabus and past papers from Singapore's top schools.
By using Rocketquiz.sg, your child can quickly revise for specific topics and you can easily assess your child's learning progress. If necessary, your child can go through the same topics more than once to strengthen his knowledge and skill. He can also focus on questions which he got wrong previously.
Practice makes perfect. If your child spends a few minutes a day going through the quizzes in Rocketquiz.sg, he will definitely be better prepared for the Maths assessments in school.
Sign Up for FREE today to help your child do better in the Mathematics subject.